12.Aug.2021
---
LNK.ke is a free and simple, but powerful link shortener tool that helps affiliate marketers, journalists, influencers, website owners and agencies compress their looooong urls into short sweet links that can easily be tracked and monetized.
LNK.ke can transform a long affiliate/product URL like https://www.amazon.com/Roku-Streaming-Stick-HDR-Streaming-Long-range/dp/B075XLWML4/ref=lp_16225007011_1_3
into https://lnk.ke/DEv
and a long article link from The New York Times like https://www.nytimes.com/2021/08/11/technology/personaltech/iphone-update-ios-privacy.html into https://lnk.ke/fRq
With our link shortener tool, you can monetize, track, target, retarget, measure, optimize, and more - the possibilities are endless.
Why Shortening Your Links Is Important
There are many benefits of trimming your long links down to size and we will discuss some of them below.
1. Character Limitations On Platforms
Some social media platforms like Twitter and channels like SMS have a 160 character limit. Shortening your link helps you to pack more information in one tweet/text as compared to using the whole URL which will fill up the character count really quickly.
In our example above, the Amazon link has 105 characters, which means you would only be left with 55 characters to work with.
The same Amazon link shortened using LNK.ke would only be 18 characters, leaving you with a whopping 142 character count to communicate your message in full.
2. Your Links Become Clean & Look More Professional
Did you know that short links have a +39% click-through rate?
People skip over long links or URLs because they look clunky & boring, and they bounce even before clicking the link. Short links have the ability to increase the probability of the target post getting clicks.
And it has become a common practice in the world of digital marketing. It's highly likely that your audience is accustomed to seeing content shared with shortened links. In fact, this practice is so common that they may notice if you don't compress your links.
3. Increase Brand Awareness
LNK.ke has a feature that allows you to use your own custom domain as the shortener for all your links. This allows you to boost your brand visibility and increase the CTR.
For example, Youtube uses youtu.be for all their video URLs while Amazon uses Amzn.to
4. Clean Affiliate Links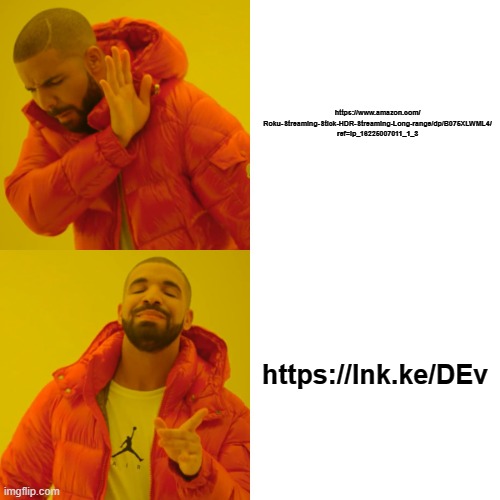 Typically, affiliate links look like a convoluted mess. Even most affiliate marketing people would describe an affiliate link as a long URL with nonsensical information.
Cloaking your affiliate links will make them clean, easier to share, and better to track and manage.
Heck, cloaking your links even makes it hard for other affiliates to steal your link in case your visitor has malware or a rogue browser in their computer.
If I may ask you, which one do you prefer of the two below?
https://www.anrdoezrs.net/ch103tenkem1AA5976813X1AA799
OR
https://lnk.ke/paypal
5. Track Valuable Insights
An important benefit of using a URL shortener is being able to track what happens when you share a link. A link shortener helps you view the breakdown of visitors including their country of origin or device.
Also, you can analyze which of your social channels or posts are bringing in the most traffic.
6. Monetize Your Shared Links
You share links all the time. Whether it's an article to your friend, a post to your followers or simply recommending something interesting you found online.
What if I told you LNK.ke has a unique feature that lets you monetize those links with no extra work needed?
Yes, our "Custom Splash" and "Overlay" feature allows you to put an ad on any link you shorten and share.
LNK.ke Full Feature List
Got A Question? We Have Answers